NEW IN PROUD COLLECTION
VESTIDO BERLIN

VESTIDO MADRID

SET TORONTO

Regular price

from $53.67

TOP AMSTERDAM

CAMISA BERLIN

SIDNEY TOP

SIDNEY BODY

VESTIDO PARIS

SET LONDON

Regular price

from $49.29

VESTIDO LONDON

VESTIDO BARCELONA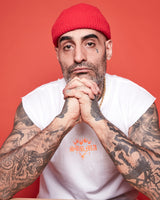 ABOUT SURMA
The brand's collections are made up of limited editions and handmade garments, inspired by themes of social and cultural denunciation.
Each piece represents the union of urban fashion and luxury with hints of trashy, gyaru and trap styles .
It was created in 2019 in Alicante with a series of sweatshirts that the creator designed and printed at her home.
Today he settles in Madrid and dresses national and international artists such as Nathy Peluso, Fernando Costa or Mala Rodriguez among others.
SHOP THE LOOK
Sunset top in multicolored lycra. Cut out sleeve, airbrush type stamping with stencyl.
HERE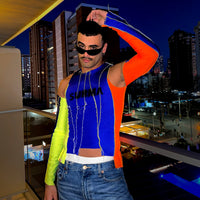 CRAYOLA COLLECTION
PURPLE JUMPSUIT

CONJUNTO SKIN YELLOW

Regular price

from $49.29

GORRA RED